Pontoon Boating
"Party Barge" to Entertain Family and Friends
There's a reason pontoon boats are often called party barges, and it's quite simple: with oodles of deck space, excellent stability, and variable furniture arrangements, you can have a pontoon that's just as ideal for relaxing as a lake-side patio. The one difference—and what makes a pontoon boat even better—is that you're afloat instead of on land, and you can take the party wherever you'd like. Explore Central Florida's historic landmarks, unique architecture and picturesque lakes using the locals' preferred mode of transportation. Click here to Complete Waiver Now & Click here to get your boating licence
Kayaking
Kayaking as a Lifestyle
Kayaking involves paddling a small craft through water. They are low-impact activities that can improve your aerobic fitness, strength and flexibility. Kayaking can be done as a hobby, a competitive sport or as a fun activity on holidays. You can paddle on rivers, lakes and the sea.
There are several benefits and reasons that make kayaking enjoyable such as: It is a low impact outdoor exercise activity that helps in enriching the mind, as well as the body. It helps people to explore the waters and the surroundings that they paddle in which are diverse.
Click here to Complete Waiver Now
paddle boarding
Gliding Along With Ease
One of the many reasons people go paddleboarding is the peaceful connection they feel with nature. Riders use a board, paddle, the force of the water, and their own strength to glide through the sea with ease. Standing on the board provides a totally different view of the water and landscapes. A rider can look down to see fish swimming in the water under the board. As the paddleboarder skims the surface of the water, they have a feeling of freedom and confidence like no other. Suddenly, they become a part of the wild world around them – and it feels amazing! Click here to Complete Waiver Now
Jet Skiing
Ready, Set, Go...
Full speed ahead! Extreme Water Sports of Orlando's Jet Ski rentals is must-do for the high energy thrill-seekers in your group. Feel the wind in your hair explore the island aboard one of our top-of-the-line Sea Doo personal watercrafts. View varying points of interest while enjoying this scenic trek through the waters of Central Florida. You may even spot alligators, turtles or tropical birds along the way! Click here to Complete Waiver Now & Click here to get your boating licence
testimonials
Hundreds of People Have Trusted Extreme Water Sports of Orlando.
My wife and I planned a trip to Silver Glen Springs, however due to my procrastination I waited until last minute to book the boat. I called every boat rental company around there and everything was booked out for the weekend of our trip. We were worried that we were going to have to cancel our vacation. I searched the Facebook marketplace as a last chance and spoke to Sean at Extreme Sports of Orlando. He was quick to respond and provided contact information to his website. We spoke on the phone and he walked us through the rental process. I told him where we were going to be needing the boat and he did not hesitate to offer his services to drop and pickup the boat. The location was almost 2 hours from the boats location and it was a last minute booking so I'm sure he had to rearrange his schedule for me, but he never made me feel that was the case at anytime. He was super responsive, on time and you cant beat the prices anywhere. Not to mention the condition of the boat was great! no where can you find a rental boat this new and in this condition. We loved it so much we called him up and rented the boat for another day. We will definitely be using Sean and Extreme Water Sports for all of our boating needs for the future.
Paradise Seamless Gutters
Wonderful experience working with Sean Naidenoff. The boat was clean and beautiful; had a great day out on the lake thanks to Sean. Super convenient and enjoyable experience, Sean dropped the boat off in our lake, full of gas, even a cooler full of ice! Excellent service will definitely rent again!
Ashley Catherine
"Extreme water sports of Orlando was a great smoothly operated business. Came up from Palm Beach Gardens and wanted to experience the Orlando Butler Chain of Lakes. The 9-person pontoon boat was perfect for our 6 person family day. Thanks again for providing the amenities to experience the lake like the locals!"
Ozzie Geon
We had an awesome day thanks to Sean, we have been wanting to rent a boat for a while now and Extreme Water Sports of Orlando did the most. The boat was beautiful and clean, stocked with a cooler and two bags of ice, & towels if we needed them. A quick tutorial around the lake, because we have never driven a boat before and off we were left to enjoy our Sunday… It was our first time on the lake and it was amazing, fun, and a great first experience. We will be definitely calling Extreme Water Sports of Orlando again!! Bless up Sean
Cabrini Warner
I was looking to rent a boat for a bass fishing trip with 4 of my friends and came across Extreme Water Sports of Orlando by doing a Google search. We called Extreme and rented a great pontoon boat. It was a brand new pontoon boat with a nice stereo and motor. Very comfortable and we caught a lot of bass and had a very memorable time! I 100% recommend working with Sean. Very responsive, easy to work with and he even had the boat ready to go at the dock with a full cooler of ice amd water bottle!
Greyman Adventures
Very efficient and fast service! Great staff and a very impressive range of kayaks. The staff also instruct the customers how to paddle and give some very useful tips on kayaking. Thanks!
PT Patty
what we offer
Choose Your Adventure!
We can get booked up pretty quickly, so we highly recommend you make a reservations ahead of time to ensure you get the equipment you want. Our Policy for making reservations is 24 hours out. If you have any other questions you can contact us via email or phone call.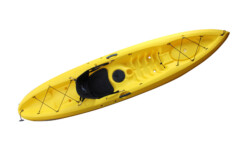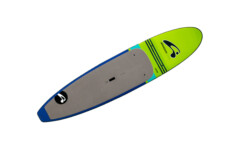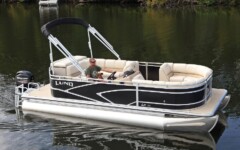 Find Us
We Have Many Pick-Up Locations Around Central Florida.
Our offices can be found all over the city. We want to give people a chance to discover new wonderful horizons on the water. When you rent a boat or any of our products, we assist you with planning the route and give tips.
why choose us
Let us bring the fun to you!
Whether you're on vacation or spending every weekend on the water, we're your number one rental for Extreme Water Sports in Orlando. From fishing and boating to paddle boarding, and kayaking. we've got everything you need for your active lifestyle!
Easy Booking
Pick the location and the needed rent date.
Choose a boat
Select the one that fits your needs.
Get Ready
Choose the destination and get on a boat.

Enjoy Your Ride!
Feel the quality of our services and enjoy it!
Our Sponsors
Special Thanks to